Mevlana Tea brand, a flavor you know from Europe; It is considered one of the best quality teas in the world, according to the analyzes of experts and institutes with the tea it uses.
Mevlana Tea, which is obtained by hand picking the first tea sprouts that bloom after the rains in the natural tea gardens of Sri Lanka, the production center of the highest quality teas; It is cleaned from dust with a specially prepared blending machine for Goran Tee in Berlin and packaged in European Standards. 
Goran Tee Mevlana Plain Leaf Tea has a factory in Berlin, an office in Frankfurt, and locations in Europe and Turkey: As Ceylon Tea produced in German standards, it is one of the most consumed black teas for years.
Our biggest mission is to carry our Ceylon tea, which is the best-selling tea in Europe, to a higher quality by preserving its current aroma and taste in a dust-free way.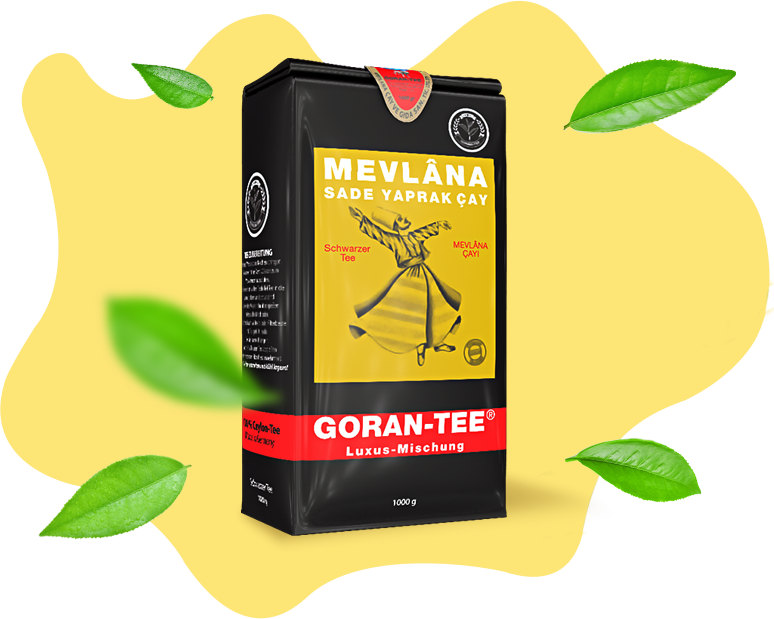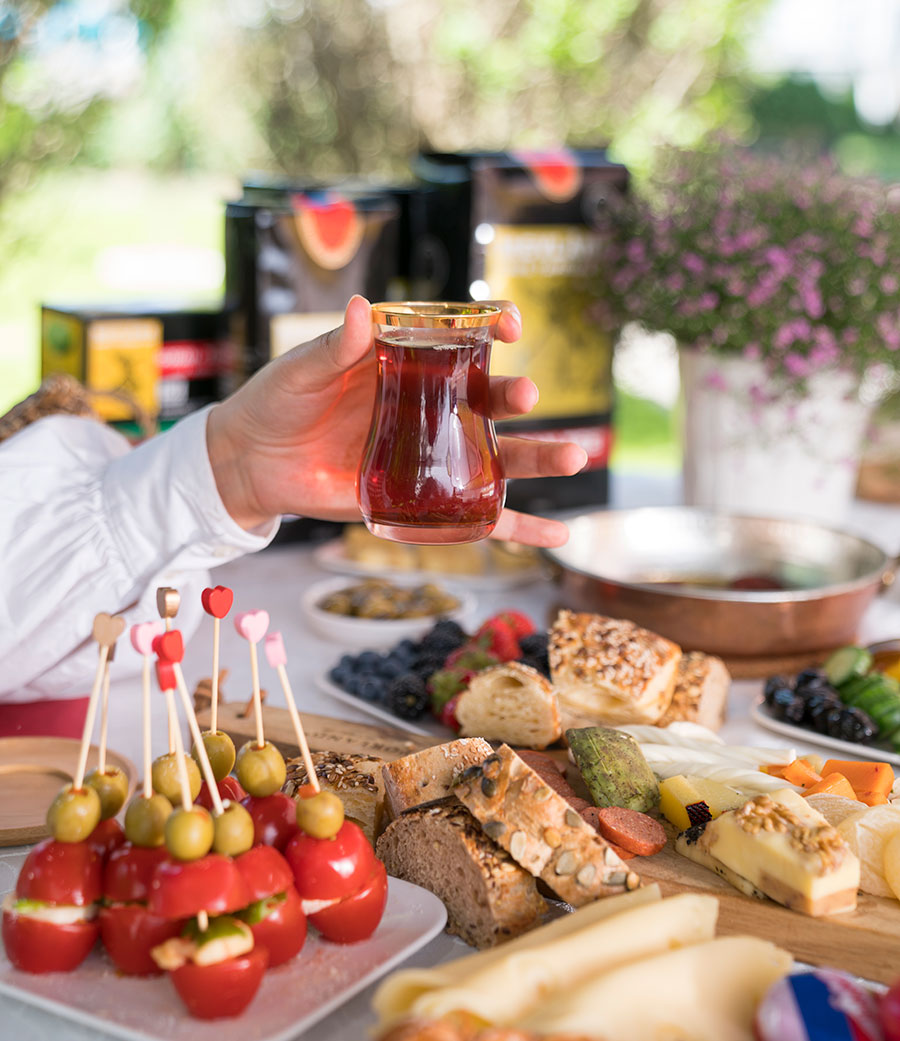 Our Working Principles as Goran Tee Mevlana Plain Leaf Tea;
• Natural and Quality product
• Safe working conditions
• Environmental protection
• Strong and fair supply chain
• Transparent production line
• Fair trade
A consumer-oriented brand!
These special tea seedlings collected for Mevlana Tea are dried by natural methods in sterile and hygienic environments. 
Goran Tee Mevlana Plain Leaf Tea, in addition to being a completely consumer-oriented brand in order to offer natural and high quality Ceylon Tea to consumers in the most suitable conditions, also carries out environmentally friendly productions as friendly to our planet. 
Welcome to the world of natural and delicious Ceylon Tea with the Mevlana Tea brand! 
Mevlana Tea brand is actively sold all over Europe and Turkey with the Made in Germany label and has made it its mission to introduce the Turkish consumer to the real taste of tea. 
Our expert team starts to write the Mevlana Tea flavor story by choosing the natural tea gardens of Sri Lanka so that each sip of tea that goes into your glass will meet the taste standards. 
The Only Brand with a Production Facility in Germany
Mevlana Tea continues its production in the only tea production facility in Germany, preserving the existing aroma and taste that you are addicted to, by only picking the best tea leaves by hand. 
In this facility, we purify our teas from 98% dust with a blending machine specially prepared for us. 
We always want to maintain and improve our leadership in the Ceylon tea sector by carrying our teas grown in the untouched climate of Sri Lanka into the future.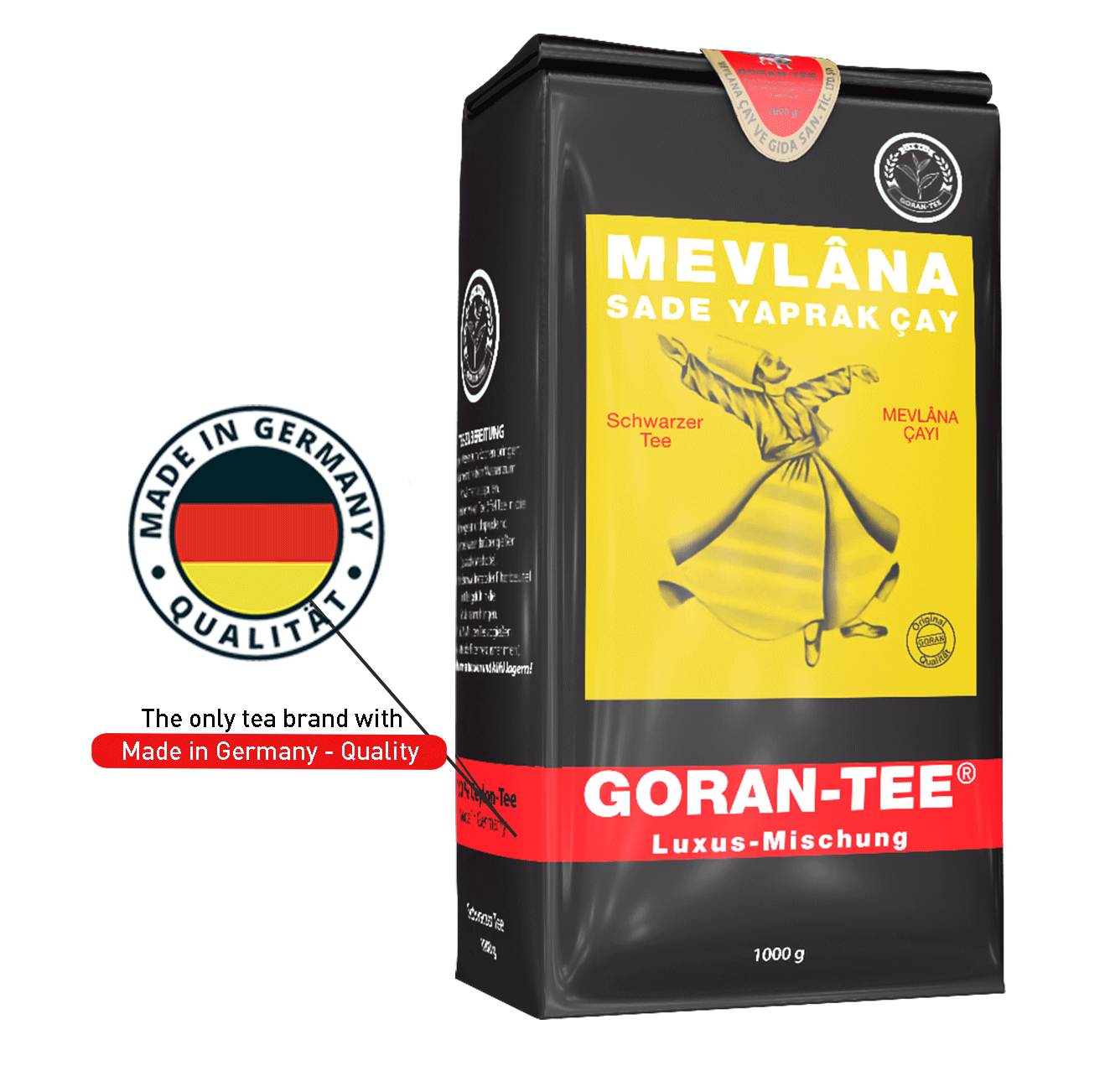 We Picked in Sri Lanka
We pick by hand the first tea sprouts that bloom after the rains
We Processed It in Germany
We blended it with special machines for Mevlana Tea and purified it from 98% dust.
We Presented The Flavor To You
We presented this unique flavor to you Mevlana tea lovers.

Made in Germany
Teas belonging to the Mevlana Tea brand are blended in Germany and packaged in European standards.

Dust Free
Thanks to the specially manufactured blending machine, it is 98% dust-free.

Special Blend
Our tea is blended by German engineers in a blending machine specially produced for our company.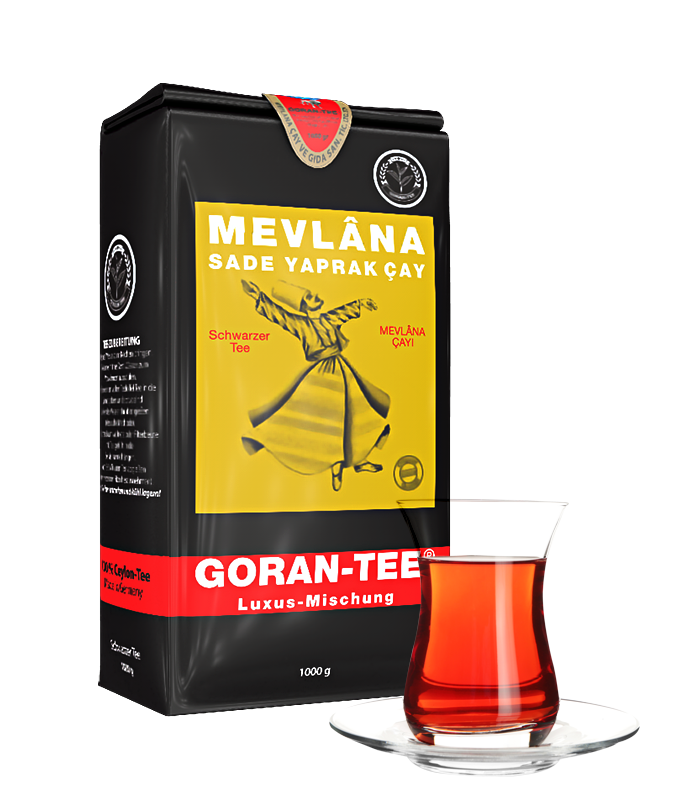 EU Standard
The aroma used complies with EU food standards.

Picked by Hand
The tea sprouts of the Mevlana Tea brand are picked only by hand.

From Sri Lanka
Natürlicher Ceylon Tee aus den besten Teegärten in Sri Lanka.

"This tea tastes really good and has big leaves. We have preferred him for a number of years. I know this taste from the Netherlands and recommend it to everyone. It contains no dust."

"My tea arrived quickly. I liked the taste. When brewed properly, it offers a wonderful aroma. The tea does not contain any dust. It costs a bit much but it's worth it. I have never regretted it. "